CEO's Greetings
The leader of cutting edge technologies
who makes future technologies
Thank you for visiting the website of High-Tech high-tech high-tech company Presco, Inc.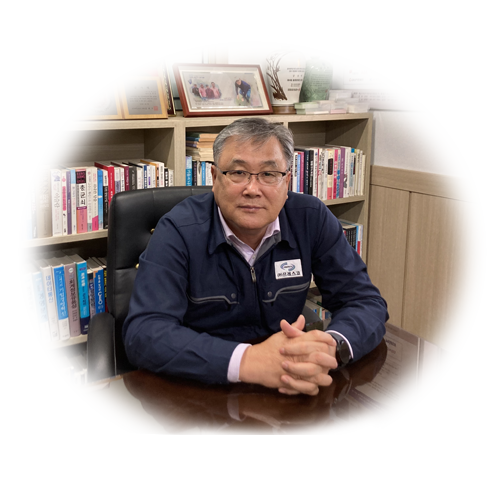 Our company has been always doing our best to satisfy customers' needs beyond just their satisfaction. However, globalized and ever-changing management environments are threatening our management environment without even a pause to take a breath.
Nevertheless, our Presco family will do our best day by day, despite this cruel reality, to make a better future and progress.
With an undeniable fact in our mind that we exist thanks to customers, we are willing to do our best performance given any tasks. I would appreciate it if you gave us many advices and rich management knowledge.
CEO Kim Young-keun